Dress code decoded
Formal wear
Clothing suitable for formal events, such as Weddings, Gala, Opera, Graduation…
Tuxedos are the main attire referred to as black tie. A black suit with a crisp white shirt and a monotonic tie could be acceptable.
Business Wear
Suits, Blazers with dress pants and crisp white shirt. A tie is present most of the time. Think of lawyers, investment advisers, luxury car sales man, bank managers…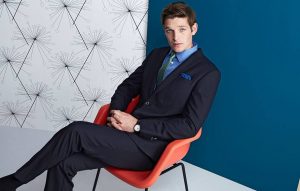 Business Casual
Dress pants and a crisp dress shirt or polo shirt are the base. Could be topped easily by a Dressy sport jacket, blazer, Cardigan or a neat sweater.
To avoid: Jeans, Running shoes, t-shirts and sweatshirt.
Smart Casual
Same as business casual but the addition of a clean finished jean, or a 5 pocket crisp pant and a neat well pressed casual shirt.
Sport chic
Casual wear to impress on a date in a high end restaurant. Designer jeans are often at the base, a fancy shirt and carefully chosen accessories such as belt, socks, watch and jewellery. A jacket is considered here as an accessory.
To avoid : Running shoes, washed look t-shirts and tops and sweatshirts.
Casual Wear
Comfortable clothes, that you would wear to go shopping, a pair of comfortable jeans or kakis, T-shirts, sweat shirts, washed look shirts, casual shoes, flip flop or boots or running shoes..
Athletic wear.
What to wear to go to the gym.